Hand Embroidered Pillowcase - Classic Plus Size
For Classic Plus Size Buckwheat Pillows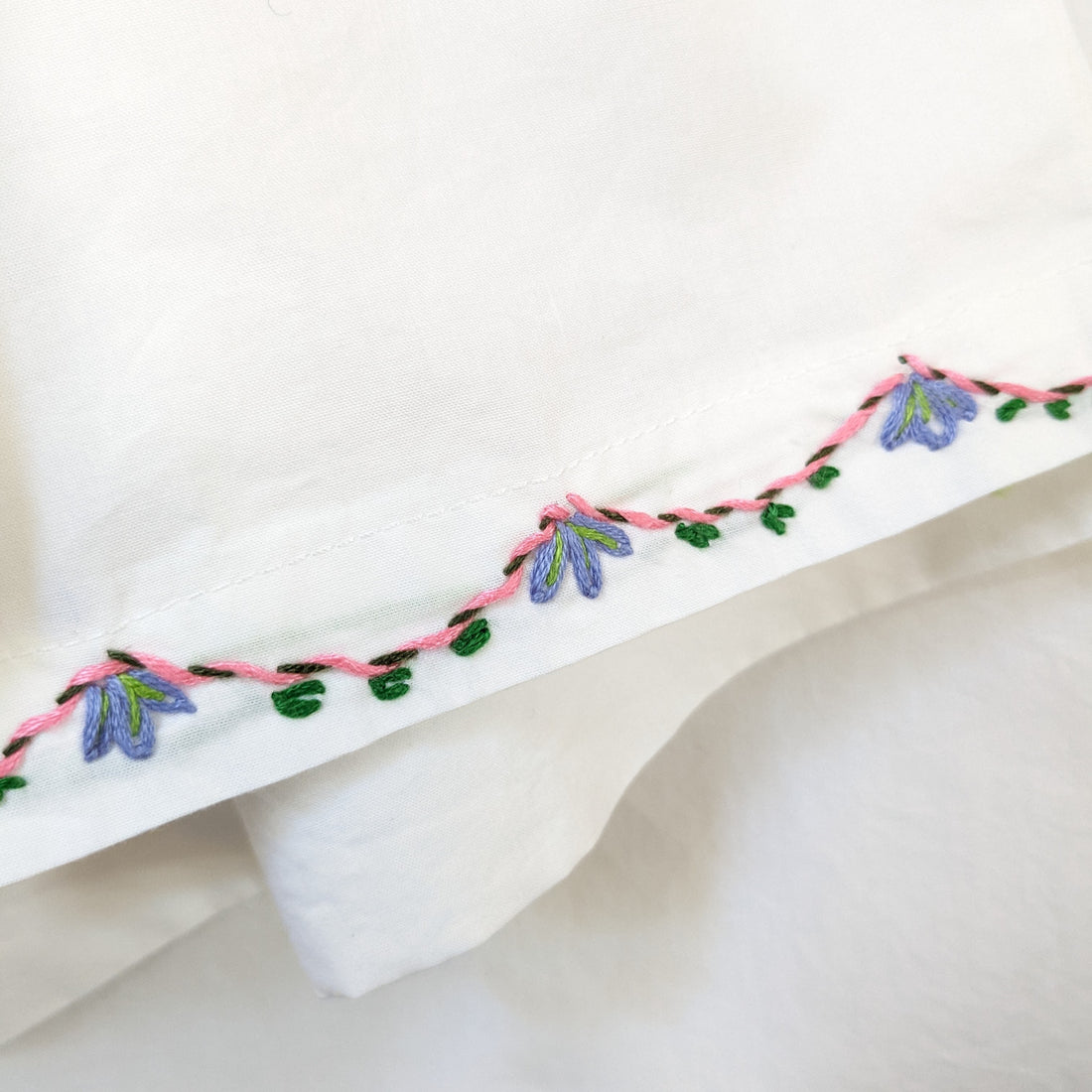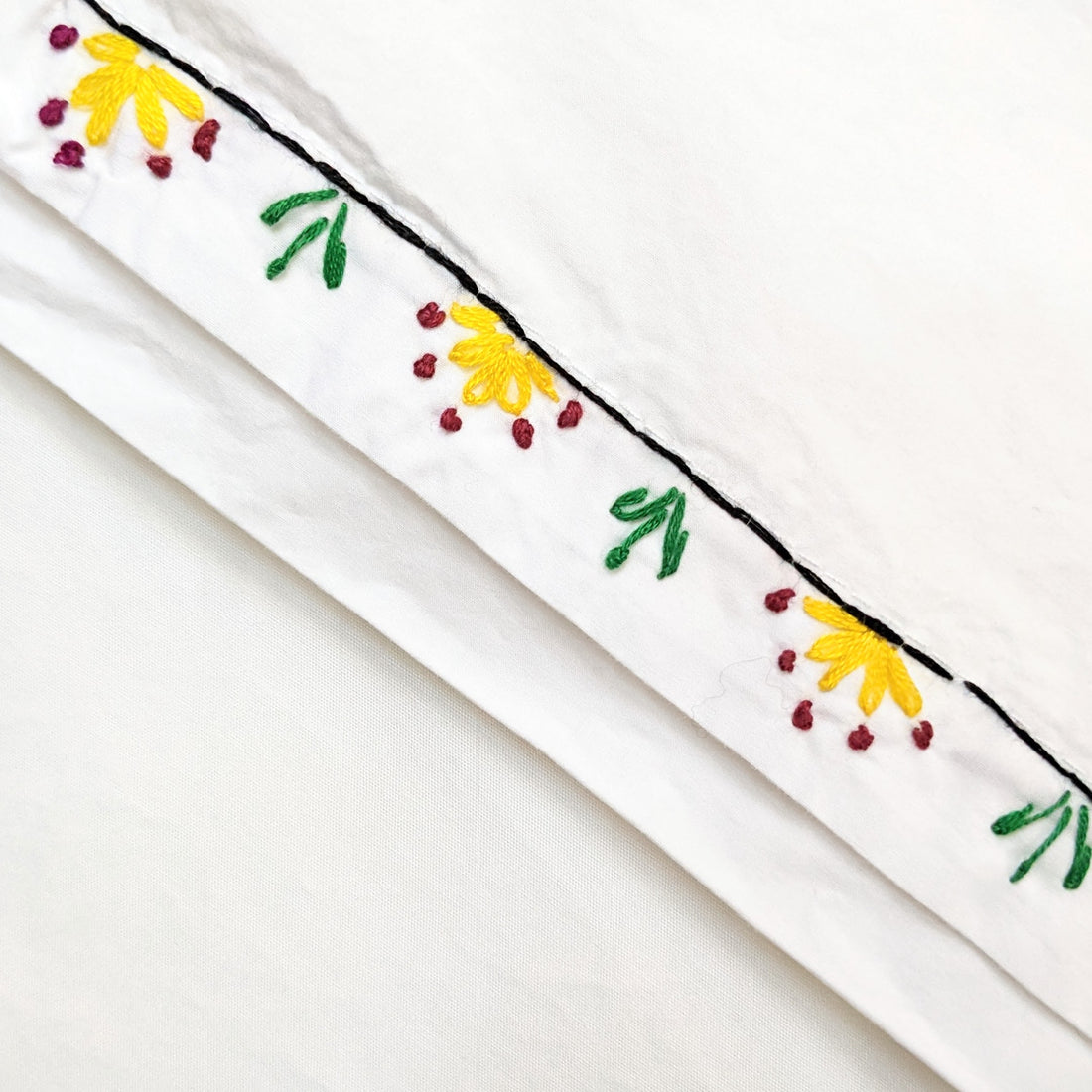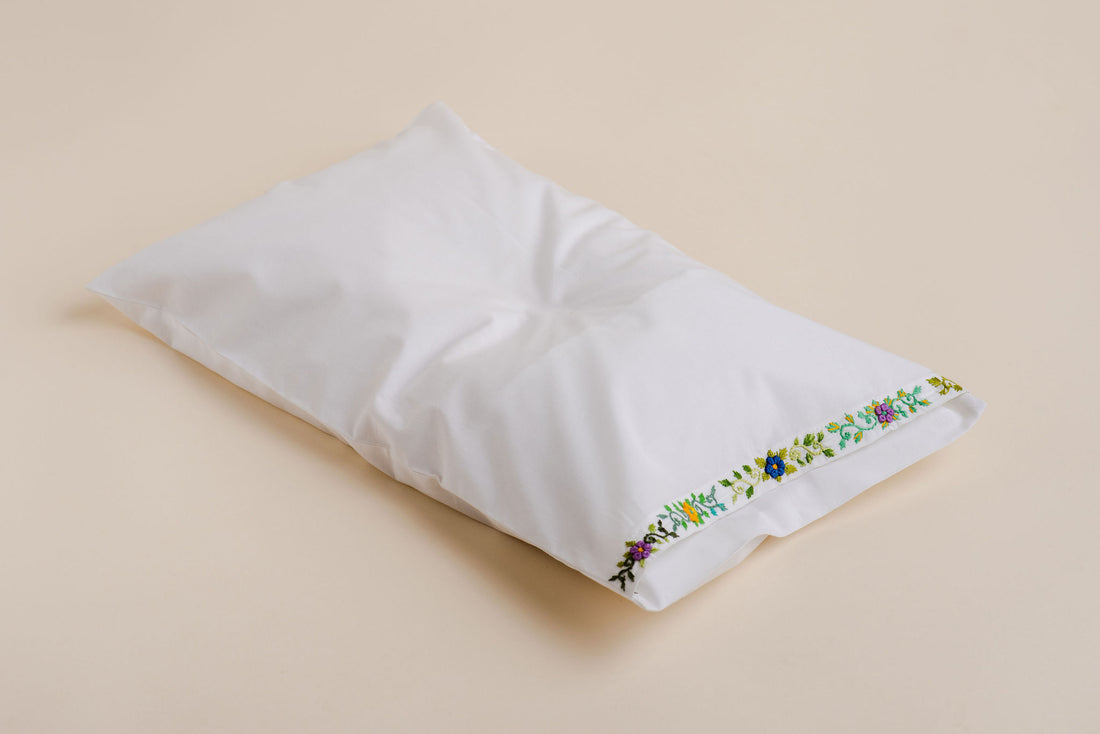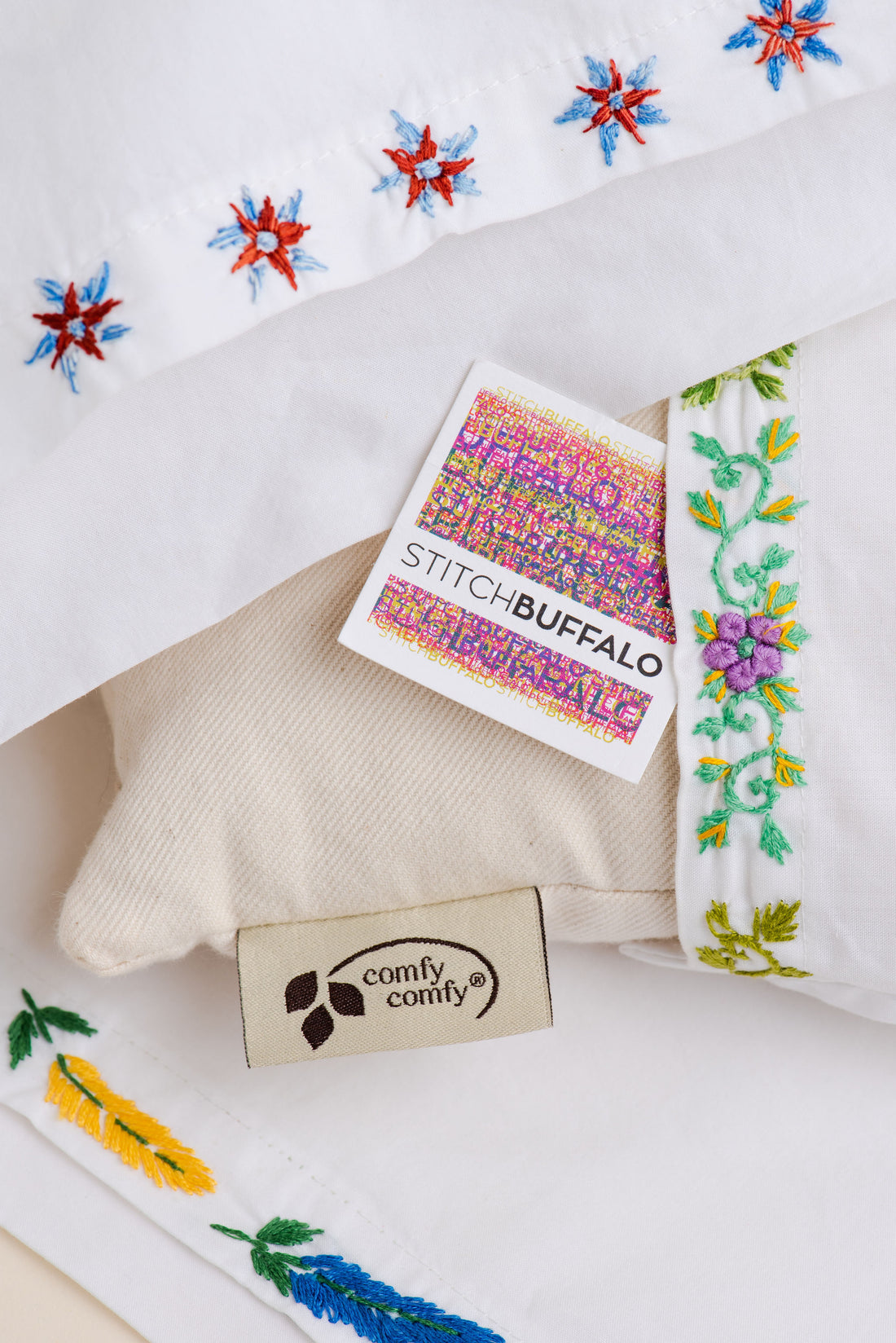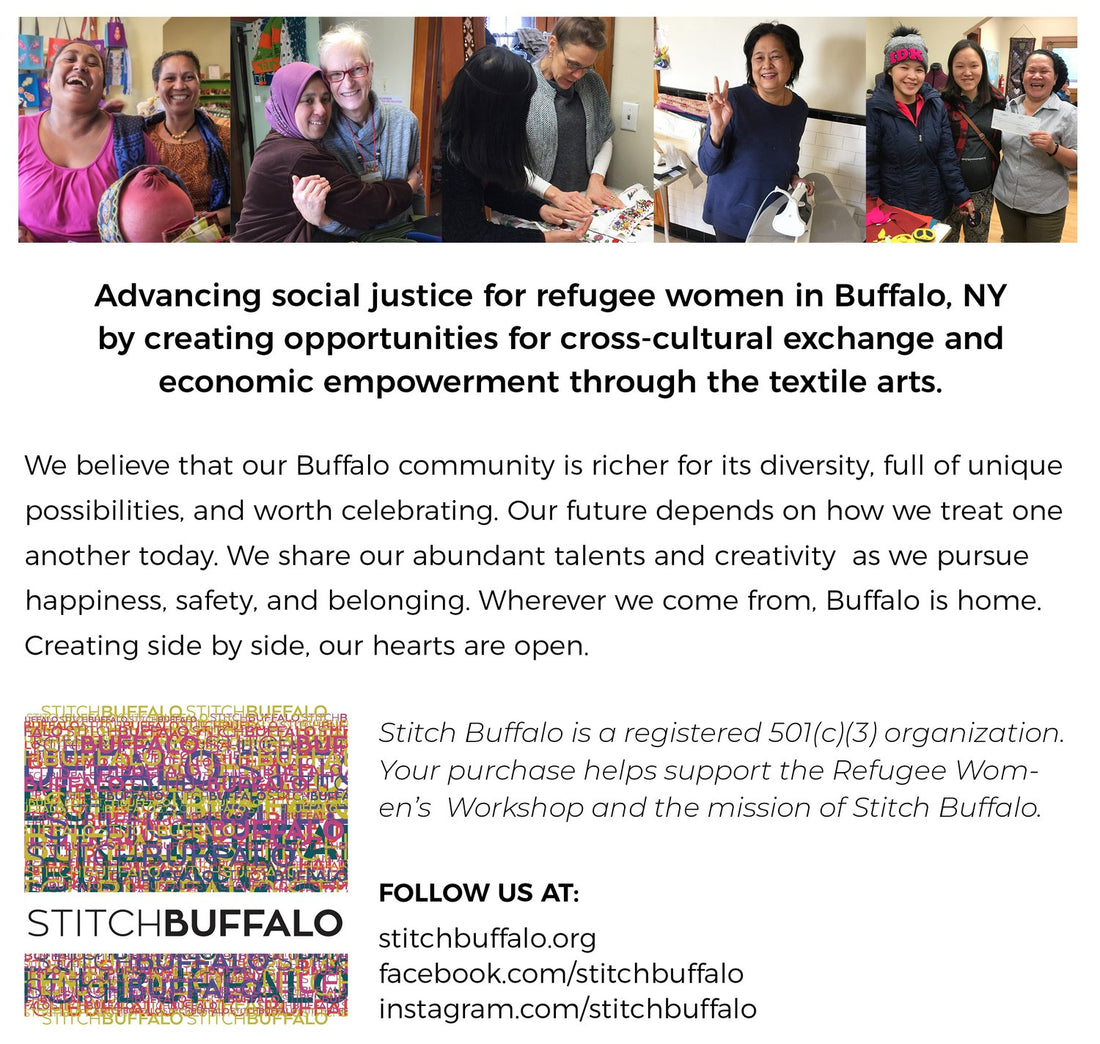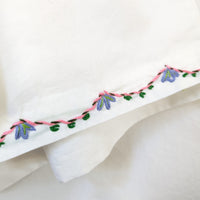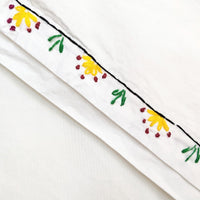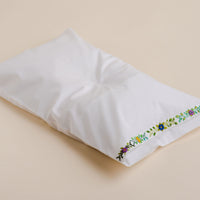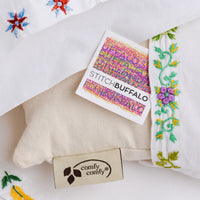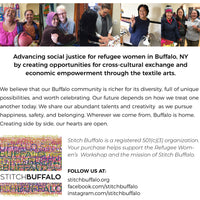 Hand Embroidered Pillowcase - Classic Plus Size
For Classic Plus Size Buckwheat Pillows
Each of our hand-embroidered pillowcases is one of a kind—as individual as the woman who made it! These pillowcases are a collaboration between our pillowcase seamstress Phoebe and textile artists from Stitch Buffalo. 
Materials:
Organic cotton, grown and milled in the USA
Cotton thread
Please note: We try to provide color accurate previews, but all screens are different.
Pillowcase care: We recommend turning the pillowcase inside out before machine washing on cold and tumbling dry.
Organic cotton pillowcases with one-of-a-kind embroidery
Made in collaboration with Stitch Buffalo
Stitch Buffalo aims to empower refugee women of Buffalo by providing meaningful work and a fair wage. Like the domino effect, this small but powerful financial independence infuses each woman, her family and in turn, her community. Through the creation of beautiful, handcrafted textiles, she is nurturing her cultural heritage while assuring her self-worth as a woman and a human being.
Hkwang
Hkwang Lung left Burma in 2009 and was a refugee in Malaysia until 2015 when she came to America.
Wah Tha
Wah Tha is a textile artist originally from Burma and now calls Buffalo, NY home.
Ta Phay
Ta Phay is a textile artist originally from Burma who now calls Buffalo, NY home.
Phoebe
Our head pillowcase seamstress at ComfyComfy
Our signature envelope pillowcase
Keep your pillow safely tucked into the pillowcase all night long, even if you toss and turn.
Made with our friends at Stitch Buffalo
A textile art center committed to: empowering refugee and immigrant women through the sale of their handcrafted goods, inspiring creativity and inclusion through community education, and stewarding the environment through the re-use of textile supplies.
Visit Stitch Buffalo
Pillowcase Sizing
All embroidered pillowcases are one of a kind. Make to to double check the size before placing an order. If you aren't sure what size buckwheat pillow you have send us an email.
All embroidered pillowcases have been machine washed and dried.
Wish there were more design options for the size buckwheat pillow you use? We will be updating our selection of embroidered pillowcases every few months.
How to care for your pillowcase
These hand-embroidered pillowcases are machine washable! The image is a pillowcase that went through a cold wash and was tumbled dry.
We wash our pillowcases on cold with other bed linens. We don't recommened washing them with items that have metal zippers, velcro or any other aprasive parts.