Handwoven Buckwheat Cushion
Teal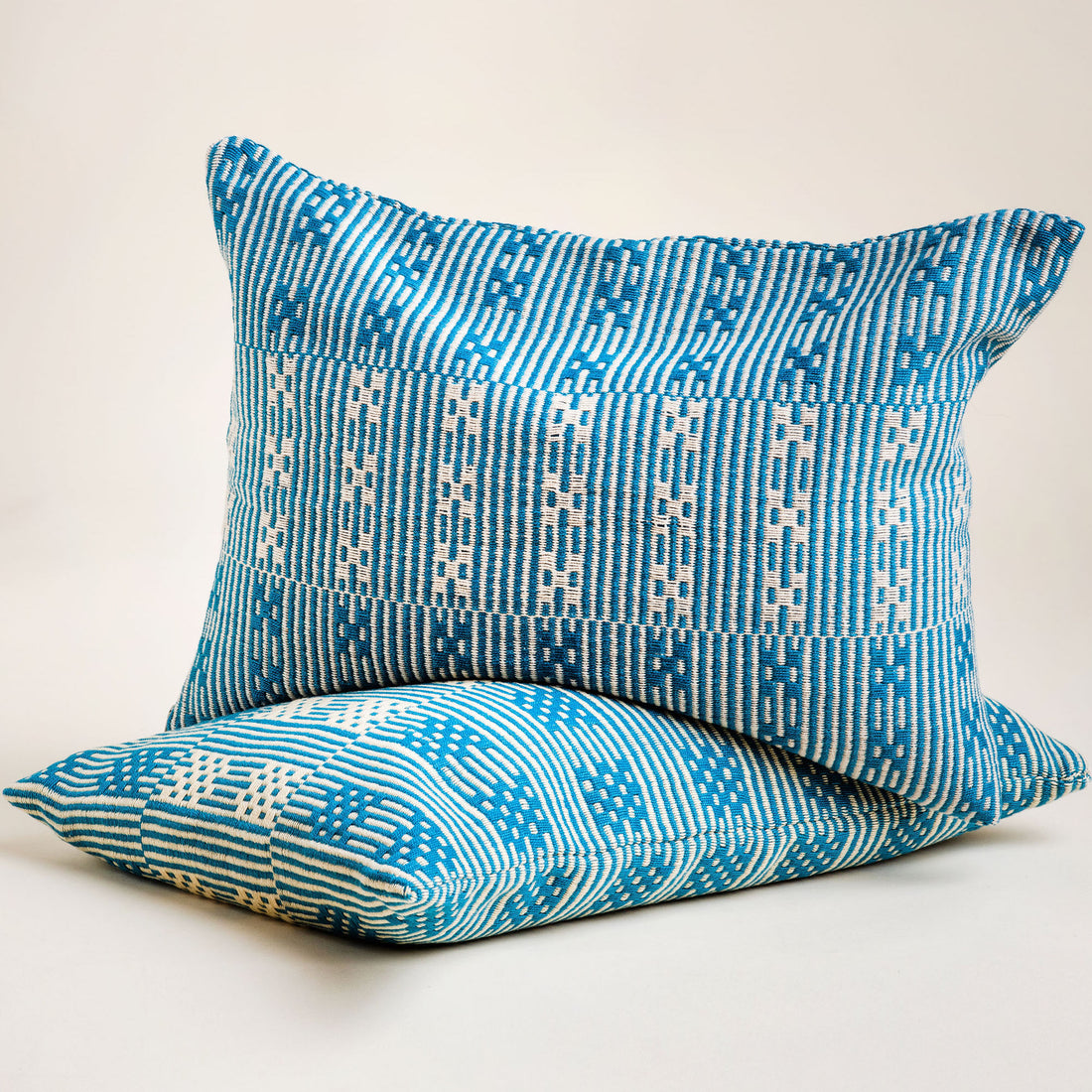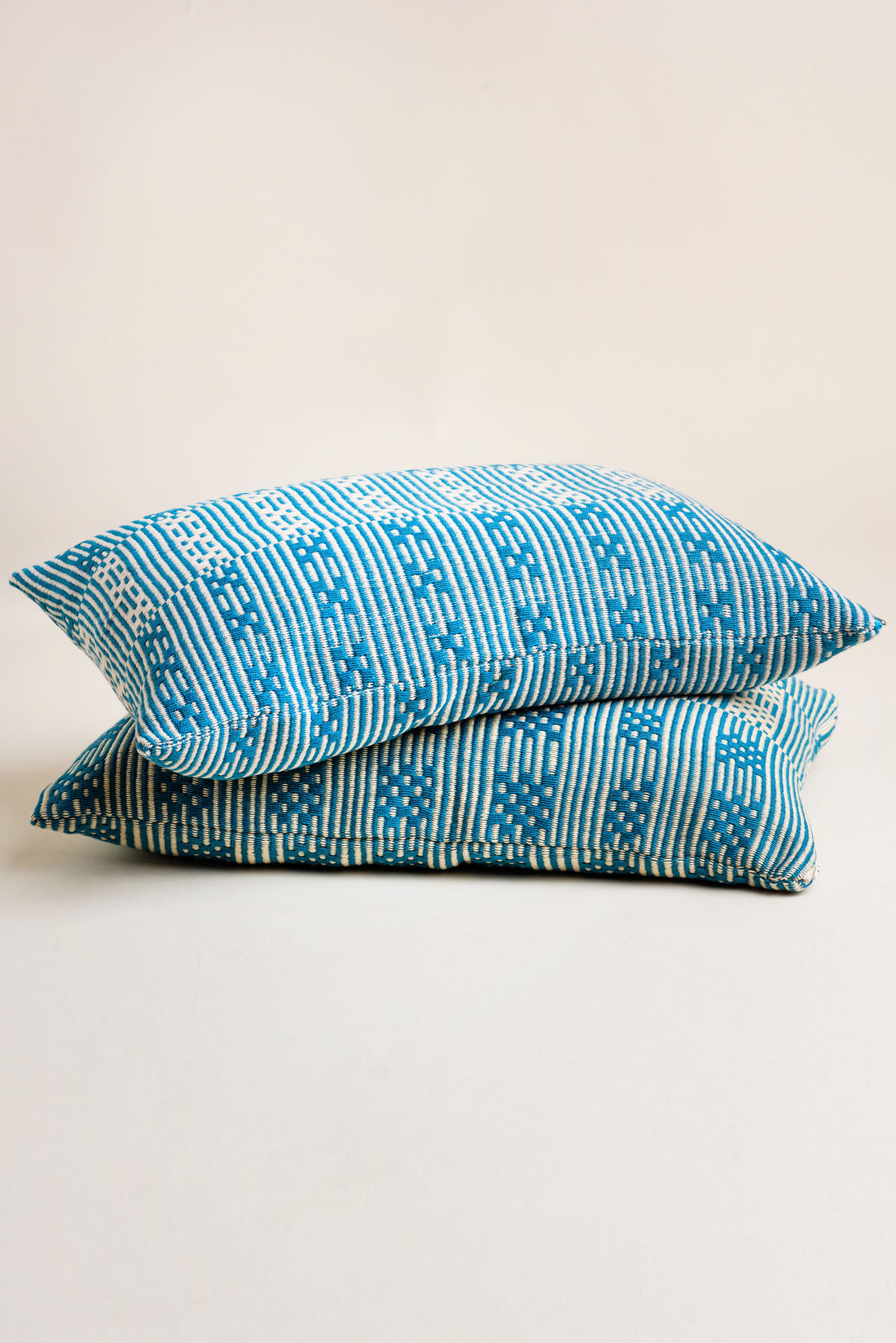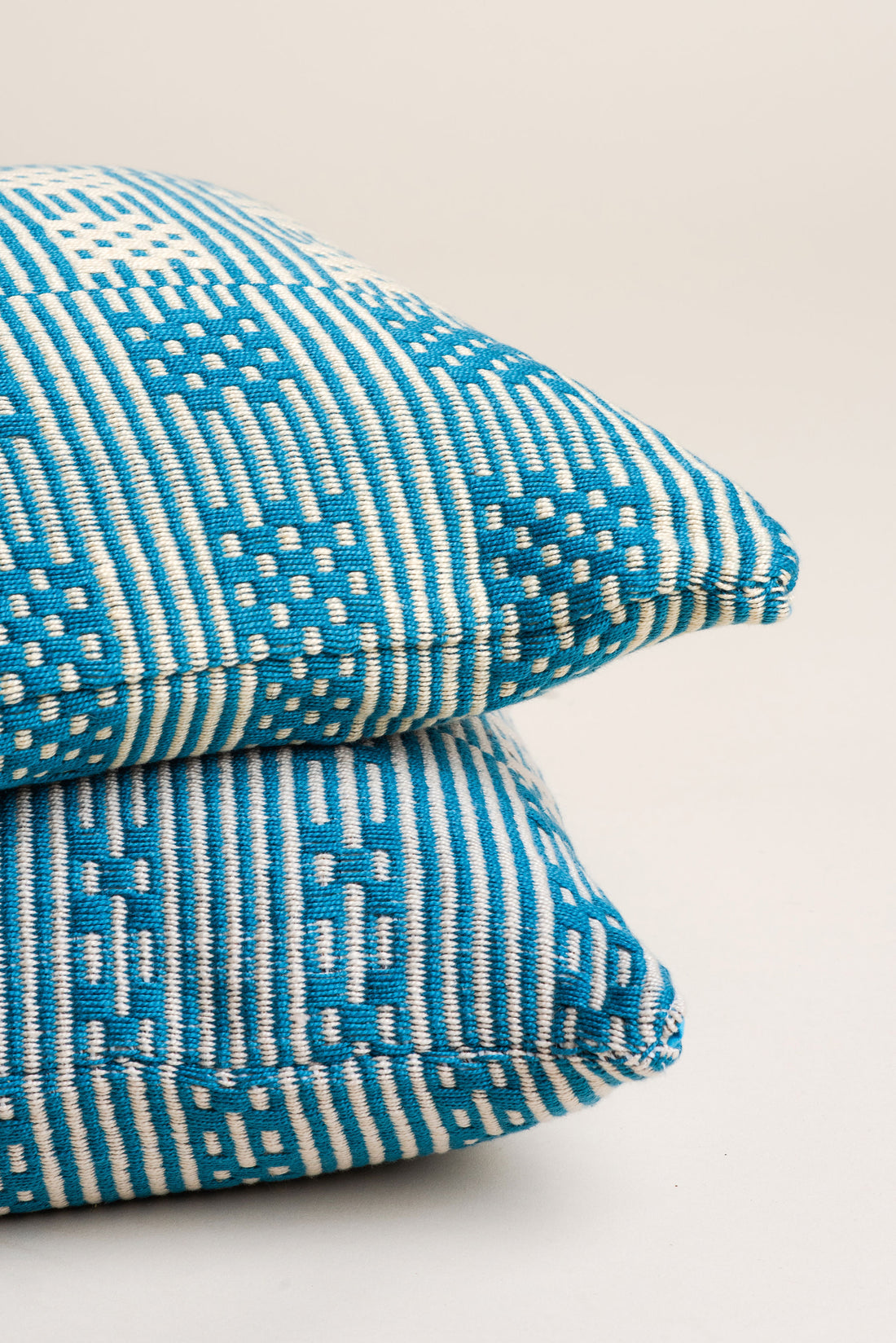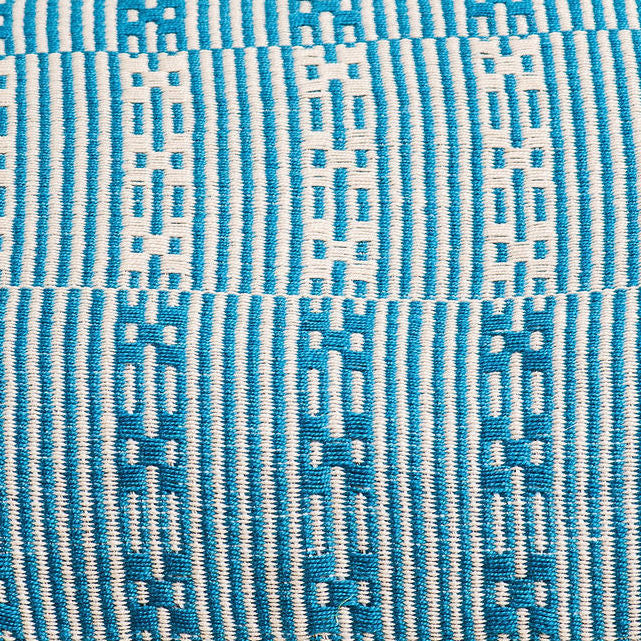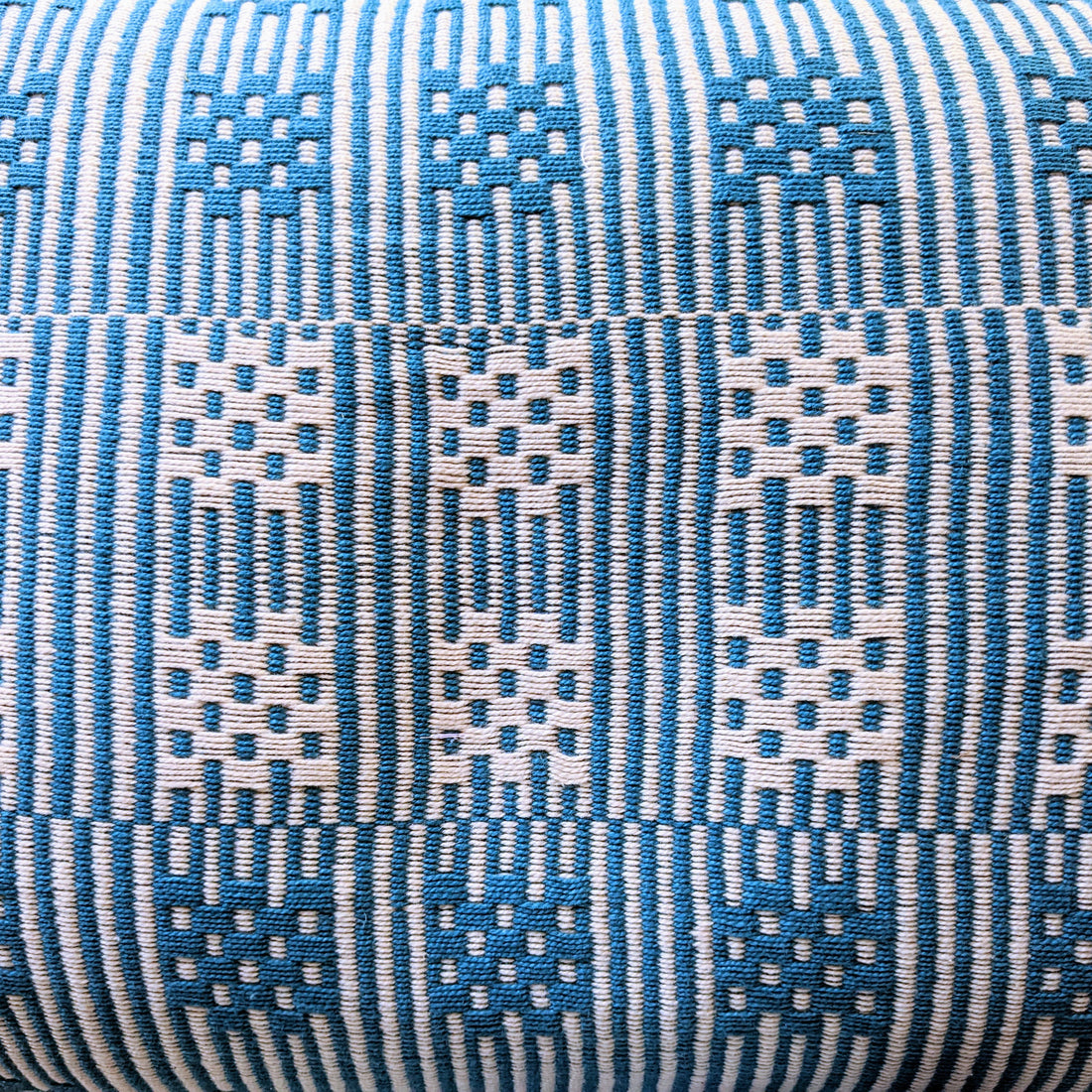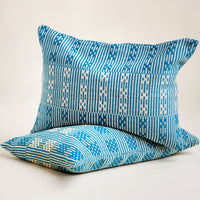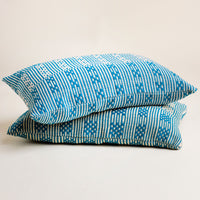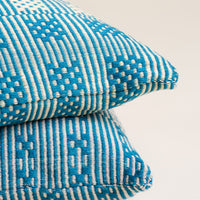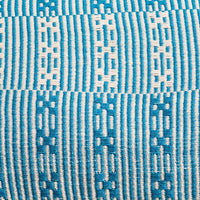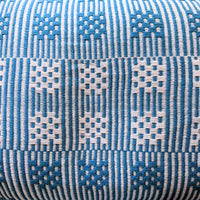 Handwoven Buckwheat Cushion
Teal
Combining the beauty of handwoven textiles with the supportive function of buckwheat hulls. Handcrafted from start to finish in the USA.
A collaboration between ComfyComfy and Stitch Buffalo. Each pillow cover is made using a backstrap loom and weaving techniques that have been passed down from one generation to the next.
Details:
Pillows measure 21" x 14"
The handwoven cotton cover is removable and machine washable.
Each pillow comes with a buckwheat hull insert filled with 4.5 lbs buckwheat hulls.
Please note: We try to provide color accurate previews, but all screens are different.
Celebrating artists who draw on weaving techniques passed from one generation to the next.
Stitch Buffalo aims to empower refugee women of Buffalo by providing meaningful work and a fair wage. Like the domino effect, this small but powerful financial independence infuses each woman, her family and in turn, her community. Through the creation of beautiful, handcrafted textiles, she is nurturing her cultural heritage while assuring her self-worth as a woman and a human being.
Hser Gay
Hser is a master at making beautiful fabric using a back-strap loom. The techniques and patterns she uses have been passed down from generation to generation.
Judith
Judith sewed the handwoven cloth into a case. She added a lining to protect the fabric, and a zipper to easily remove the pillowcase so it can be washed. Judith is from Myanmar and now calls Buffalo, NY home.
Creating a collaboration
For many years I lived on the west side of Buffalo, NY. I rode my bike all over our diverse neighborhood to work with organizations like Stitch Buffalo. At Stitch I was embraced into a warm, welcoming, brightly colored world of textiles.
For years I wanted to collaborate with Stitch Buffalo to create products that combine the natural support of buckwheat hulls with the beauty created by Stitch Buffalo artists. Over a year ago I had the first hand woven cushion cover samples made so we could thoroughly test them with buckwheat hull inserts.
Learn about Stitch Buffalo
Each cushion cover was handwoven by Hsar on her back strap loom using soft cotton threads. She uses patterns that have been passed down from one generation to the next.
Watching and practicing is the only way to learn how to weave using a backstrap loom. Weaving is one way for her, and other immigrant weavers, to stay connected with their now fractured families.
How to care for your handwoven cushion
These handwoven pillows are machine washable! The yarns will soften when they are washed.
We wash the outer pillowcase on cold with other bed linens. We don't recommened washing them with items that have metal zippers, velcro or any other aprasive parts.